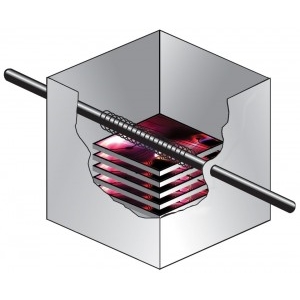 Reliability and Quality Assessment: enablingMNT has the background and skill set needed to assess reliability issues associated with concepts or prototypes. Whether it is to be a process or design FMEA, understanding the particular Physics of Failure or designing robustness into a product, enablingMNT is available to carry out specific studies or join your development team.

Embedded Test: enablingMNT has extensive knowledge of Test Engineering within the Microelectronics and Microsystems Communities. Whether your problem be how to optimise your test program to achieve outgoing ppm targets, integrate self-test or distribute production test across in-product and ATE resources, enablingMNT can support you.

Production process: enablingMNT has a considerable experience in setting up production processes for MNT products with a focus on manufacturability and efficiency. Practical advice and assistance is available around all aspects including make or buy, process control, factory layout, cost optimisation, and all other production related variables.