Marketing & Project Management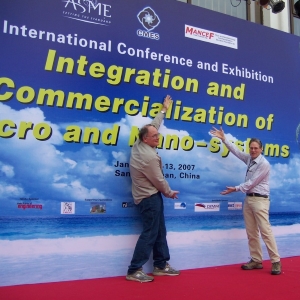 Marketing: Built on enablingMNTs industrial background and marketing experience, we develop marketing strategies for MNT related technical services and/or products and assist in carrying them through.

Dissemination/Publicity: Based on its marketing and publicity experience and its close contact to key publications and editors, enablingMNT offers a breadth of Promotional Services, such as "ghost-writing" your publications, adding market data or other independent information to your publications and promoting your articles to make sure they are published. Other services include assessing the user-friendliness of your website and promotional material, defining/advising/supporting your publicity campaigns or promoting your products/services through our partner networks and/or conferences. enablingMNT also offers to contribute to and/or lead the dissemination/publicity work packages of your EC or other funded R&D projects.

Project Management: Be it your internal innovation projects that need external guidance, national projects or large international initiatives, enablingMNT can provide support from project initiation through to completion and reporting. enablingMNT will work as a project partner over the complete duration of a project or on a single task, short term contract. Training is also available as an optional deliverable to reduce reliance on external consultancy.